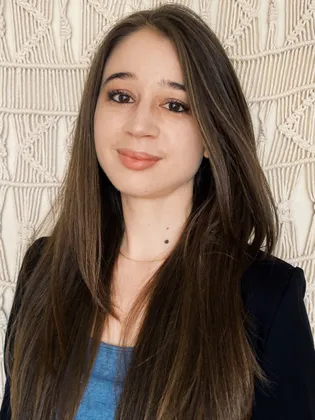 Jenna
MA, LMFT
My name is Jenna, and I am a licensed Marriage and Family Therapist in the state of Washington. I've been with Alliant Therapy Group since 2015, where I enjoy working with individuals and couples growing in the art of being human. We come to therapy when we want something to change; when something on the inside feels out of tune with life on the outside. I believe that change starts with getting to know yourself—in some ways, maybe for the first time: learning and working with the language your body and emotions use to signal what matters (and what doesn't) to you, discovering what it is that makes you come uniquely alive, and allowing this self-understanding to help answer the questions your life is asking of you. From here, clarity and courage often emerge for working through the barriers to creating a life of purpose, authenticity, and meaningful relationships.
From the systemic perspective that trustworthy relationships with others help us build healthy relationships with ourselves, and vice versa, I strive to offer a therapeutic relationship that is genuine, respectful, curious, and compassionate. My hope is for you to feel seen, heard, and valued as we make sense of your struggles and celebrate your successes.
As an Existentially oriented counselor, I have faith in every person's innate capacity to learn to thrive in a challenging and beautiful world. My approach to wellbeing is holistic and includes the physical, psychological, social, and spiritual (however you define that). For practical tools and a strengths-based approach, I integrate Cognitive-Behavioral and Solution-Focused therapies. With couples, I draw from Emotion-Focused Therapy to help partners understand their relationship dynamics and create more connection, and Gottman methods in building more effective communication skills.
Education
M.A. Couples and Family Therapy, Seattle University
Post-Master's Certificate in Spirituality, Seattle University