Alliant Therapy Group provides counseling for individuals (ages 14+), couples, families, and groups, both in-person and/or online. To help you reach the personal growth you are striving for, each of Alliant's practitioners facilitates therapy through a unique professional orientation and tailors the approach to treatment based on your individual needs. All of our counselors work from a multicultural and social-justice-oriented framework. We believe in practicing with compassion, competence, and a strong sense of ethics, so that you feel respected and valued on the journey toward reaching your fullest potential.
Our services include a broad range of diagnoses and presenting concerns. Just a few of our treatment specializations include: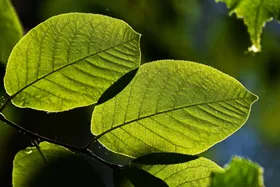 Depression
Anxiety, Panic, and Stress-Management
Self-esteem and Identity
Couples Counseling
Grief and Loss
ADD and ADHD
Trauma and PTSD
DEPRESSION Clinical depression can look different for each person, and can range from mild to severe. Some clients may experience feelings of ongoing sadness, a sense of hopelessness, and low energy. Changes in sleep and appetite may also occur, along with irritability and loss of interest or motivation. There is also "high-functioning depression" when life can feel "off" and like you're "just going through the motions," missing a sense of enjoyment or purpose. Depression is not a sign of "not trying hard enough" or "laziness;" it is a mood disorder that can respond well to counseling. Each of our clinicians approaches treatment of depression differently, and this may include helping establish healthy routines around sleep, nutrition, movement, and self-care; working on boundaries and relationship challenges; and learning to identify, express, change, and work with thoughts and feelings more effectively. There is hope!
ANXIETY, PANIC, AND STRESS-MANAGEMENT Anxiety is a normal part of being human, but when it becomes chronic, comes with significant or debilitating physical symptoms (like racing heart, dizziness, sweatiness or coldness, difficulty breathing, numbness or tingling, restlessness, feelings of dread), or holds you back from engaging in the life, activities, and relationships you desire, counseling can help you create a greater sense of peace and agency. Our counselors will work with you to understand your experience of anxiety and/or panic, including how it shows up in the body; address related thought and feeling patterns; teach Mindfulness-Based Stress-Reduction skills; and identify tools to better manage symptoms as well as any changes needed to put you more in control of your thoughts, feelings, and physiological responses.
SELF-ESTEEM AND IDENTITY When thinking of your closest relationships, don't forget the one you have with yourself! Healthy self-esteem can be understood as a realistic and compassionate assessment of your own strengths and growth areas. How you feel about you can impact every area of life, especially your relationships, health, work, and happiness. Counseling can help you improve and understand your relationship with yourself. This may include learning how to better listen to and understand your thoughts, emotions, and behaviors; accepting who you really are apart from the pressures of society; gender and sexual identity work; racial and multicultural identity work; exploring spirituality and/or recovering from religious trauma; and more, as you work on healing, growing, and expressing your most authentic you.
COUPLES COUNSELING Don't wait until it is too late to prioritize your relationship! Couples counseling can be a great help before significant problems begin, and Alliant's clinicians can work with you on those important relationship areas like defining and building trust, improving communication, managing conflict, strengthening intimacy, and supporting one another in your dreams. If you've found your relationship has gotten mired in the same arguments, the spark has gone out, or you want to repair hurts and resentments, couples counseling can help you heal and remember why you chose each other in the first place. Or it can help you find more clarity on whether or not you will choose to stay together. Our couples counselors are trained to identify the relationship patterns that influence your stuck places, and help interrupt these dynamics, often using Gottman Method interventions and/or Emotion Focused Therapy (EFT) techniques, so you can move toward a more desired outcome.
GRIEF AND LOSS Grief is the natural response to a significant loss, but it looks different for each person and can be complex. The experience is often overwhelming, lonely, and confusing. Counseling is a safe place to help you process your loss, wrestle with the questions, navigate changes big and small, and make sense of your emotions, behaviors, thoughts, and physiological responses. With some losses, you never "move on," but learn to incorporate it into your life story, find meaning, and discover that it truly is possible to feel alive again, when you are ready.
ADD AND ADHD Alliant provides counseling and support for management of ADHD or ADD symptoms. Cognitive Behavioral Therapy (CBT) is often helpful in understanding and working more effectively with your inner world and the ways it influences your external world, work, relationships, and hobbies. Your counselor can work with you to build in practical life skills tailored to your needs to help things run more smoothly, toward a greater sense of confidence in your own capability. Referrals are provided for formal assessment and/or medication management if desired.
TRAUMA AND PTSD Experiencing a traumatic event does not necessarily mean that Post-Traumatic Stress Disorder (PTSD) will develop, but it is possible, and either way, trauma can significantly impact your quality of life. Some, but not all, signs that PTSD may be indicated include flashbacks (the sensation that the experience is happening all over again); recurring and intrusive memories or dreams; avoidance of things that may remind you of the experience; ineffective coping mechanisms; hypervigilance; memory loss. Counseling can help you process your response to such experiences, discover and build resilience, strengthen your support system, and address your personal beliefs and sense of self in ways that lead to greater growth and wellbeing.