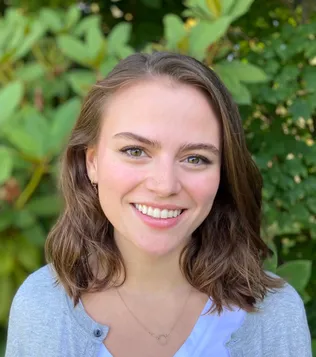 Julia
MA, LMHCA
Hello! My name is Julia. I believe that therapy is a collaborative process of healing and change. Whether you have tried it before or this is your first venture into counseling, therapy is a form of self-care, and choosing to see a counselor is an act of courage.
Implementing a client-centered, trauma-informed approach, I support clients on their mental health journey through empathic understanding, empowerment, and a belief in their ability to evolve and heal. I value cultural humility, a lifelong process that involves acknowledging my limitations as a counselor, suspension of judgment, meeting clients where they are, and respecting diverse experiences and points of view.
My approach to counseling integrates evidence-based techniques, including Cognitive Behavioral Therapy (CBT), Psychodynamic Psychotherapy, Emotionally Focused Therapy (EFT), Motivational Interviewing (MI), and Acceptance and Commitment Therapy, to support client-centered change.
I recognize that transformation occurs in a holistic space created by a commitment to self-care and the support from positive relationships we build. I believe that little is more transformative than the relationships we have with those who mean the most to us, and I bring my passion for your healing journey to Alliant Therapy Group.
Education
M.A. Counseling Psychology, Bastyr University
Certified Anxiety Informed Professional (CAIP)
-Cognitive Behavioral Therapy (CBT) & Exposure and Response Prevention (ERP) for anxiety disorders (i.e., OCD, GAD, social anxiety, phobias)
Professional Membership
Washington Mental Health Counselors Association (WMHCA)
American Counseling Association (ACA)